Regents Park Loft Apartment
The building
Residential project for a private client, with a unique location in Regents Park, London.
The renowned London architects Originate Architects were responsible for the renovation of this 180 m² loft in a 1907 mansion block, located in central London. Originate Architects reconstructed several of the original details and added HØRNING Castleplank, which complement the minimalist style as needed.
Choice of floor solution
The light HØRNING Castleplank floor in oak have been chosen to add color to the monochrome color palette and the range of simple, modern furniture. HØRNING Castleplank is an extraordinarily strong floor, made of carefully selected materials that create a unique dynamic in the room.
 Photo: Simone Bossi Photographer
Name of Project
Regents Park Loft Apartment
Architect
Originate Architects London
Product
Castleplank, Living

NB:The images of wood types are not grading images
Learn more about Hørning and the world around us in words and images.
Here you can find the latest news and stories about dedicated individuals.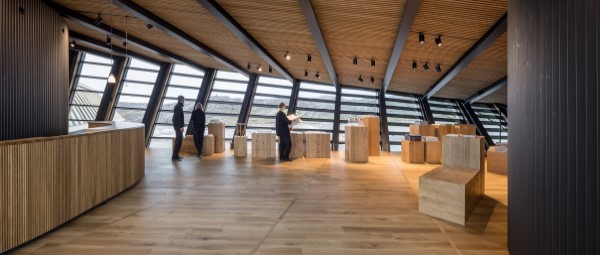 A visitor centre at the icefjord in Ilulissat, Greenland, facilitates the development of the area and Ilulissat as a destination. The centre conveys the spectacular UNESCO-protected nature, its history, and…
Read more