Aarhus City Hall
The building
In 1941, Arne Jacobsen designed Aarhus City Hall, which has since been a historic building that is a perfect example of Danish functionalism. Arne Jacobsen also designed the parquet floors, which are located in the large entrance hall.
Name of Project
Aarhus City Hall

NB:The images of wood types are not grading images
Learn more about Hørning and the world around us in words and images.
Here you can find the latest news and stories about dedicated individuals.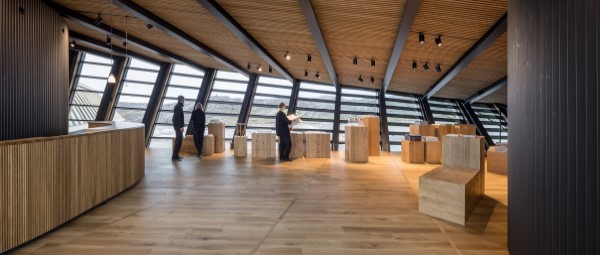 A visitor centre at the icefjord in Ilulissat, Greenland, facilitates the development of the area and Ilulissat as a destination. The centre conveys the spectacular UNESCO-protected nature, its history, and…
Read more