Hørning Floors across the pond
London is an international hotspot for architects. As a magnet, it attracts a wide range of the world's leading practitioners in the field and the range of components and quality materials is overwhelming. This makes London the perfect market for HØRNING, and in the fall of 2018, we opened an office in the heart of this great metropolis as part of our ongoing internationalisation process.
"The large number of international renowned architects in London makes it an exciting place for HØRNING to be at. We have already had many inspiring meetings and discussions, which have shaped our understanding of the market and its demands," says CEO and co-owner at Hørning Floor, Peter Vissing.
Since then, our product samples have occupied a natural spot on the shelves of London's top 25 architects. Apparently, our proven ability to deliver custom flooring solutions of the highest quality and an extensive product portfolio sits well with a demanding and design-oriented London audience.
UK Projects so far
We have already laid a solid groundwork for more beautiful Hørning Floors in London, and the completed projects serve as effective showcases for what we are capable of:
Transport for London, Stratford, London
London School of Economics, Holborn, London
Warner Bros European Office, London
BP's head office, London
Royal Society of Arts, London
Waldorff Astoria, London
HKS European Head Office, London
The common denominator of these projects is that they are all buildings designed to stand the test of time in every way, and we are proud to say that Hørning Floor fits right in.
Photographer: Johan Delhin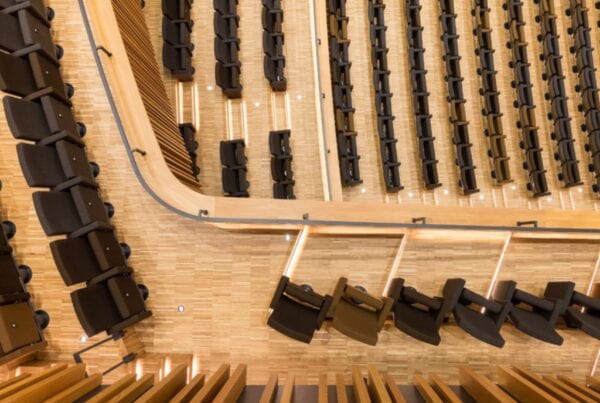 Hørning Parket expands the Solid Line product Hørning Parket performs unique and tailor-made solutions, and has over time built up a broad portfolio, which now welcomes a new dimension within…
Read more