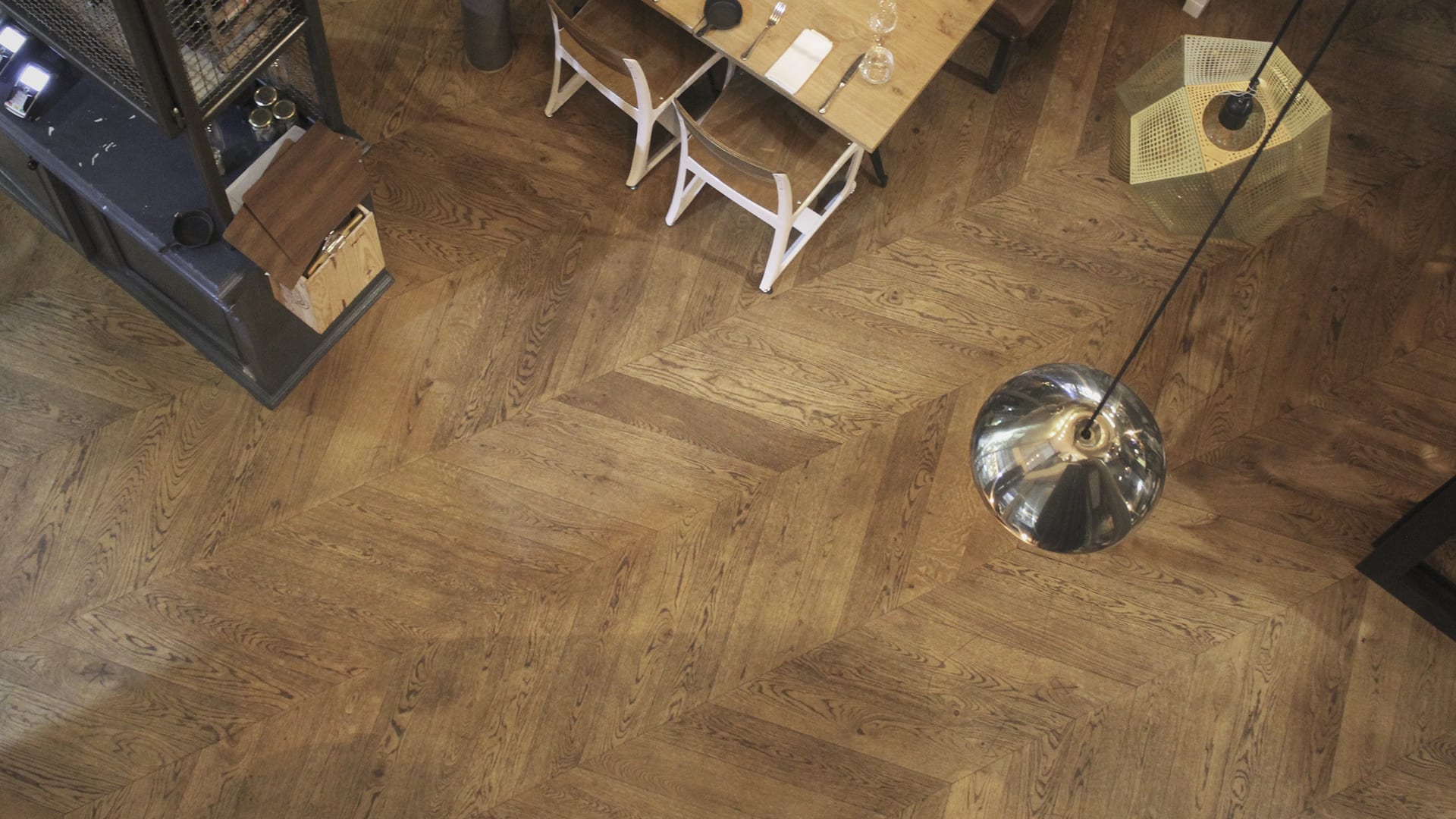 Scandic Vulkan
The building
The hotel is part of the Vulkan area that extends along Akerselva – fra Brennerivia to the Architecture College, between St.Hanshaugen and Grünerløkka. The Vulkan area is Oslo's creative hotspot and is a setting for designers, artists, architects and an extensive student environment.
Choice of floor solution
A successful hotel means lots of people coming and going – 24/7, 365 days a year. This requires a decent floor that is strong enough to last for a long time. The client and architect chose our Chevron flooring solution in oak: not only for its look, but also on the basis of our proven experience of artisanal refinement and production of solid high quality floors for environments with a high degree of traffic for and continuous load. We have persistently perfected our carpentry skills for almost 100 years and repaid the trust with a floor solution that holds.
Name of project
Scandic Vulcan
Location
Maridalsveien 13, Oslo, Norge
Architect
Niels Torp Arkitekter
Learn more about Hørning and the world around us in words and images.
Here you can find the latest news and stories about dedicated individuals.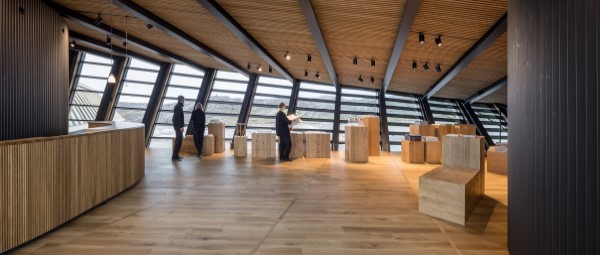 A visitor centre at the icefjord in Ilulissat, Greenland, facilitates the development of the area and Ilulissat as a destination. The centre conveys the spectacular UNESCO-protected nature, its history, and…
Read more