Grand Residence 21, Helsinki
The building
Grand Residence 21 comprises more than 5,000 m² of luxury accommodation and is perceived as one of the most prestigious projects in Finland in recent times. The historic building dates from 1888 and is located in the heart of the most attractive residential district in Helsinki. Concerning the property's unique history, the building offers uncompromising craftsmanship with a focus on quality and design. In addition, we supplied 3 different product categories of HØRNING's unique solid wood floors, including whalebone, chevron and parquet block.
Choice of floor solution
The floor should match the rest of the exclusive look of the property, which exudes quality and good craftsmanship. Besides, the durability of the floor was a natural desire, which is why HØRNING, which is known for "Floors For Generations", was an obvious choice. Here, the property's current and future occupants are assured of a solid and beautiful floor that will last for several generations.
 Photo: Jani Prunnila
Name of Project
Grand Residence 21, Helsinki
Architect
Joarc Architects
Product
Classic Herringbone, Whalebone, Chevron

NB:The images of wood types are not grading images
Learn more about Hørning and the world around us in words and images.
Here you can find the latest news and stories about dedicated individuals.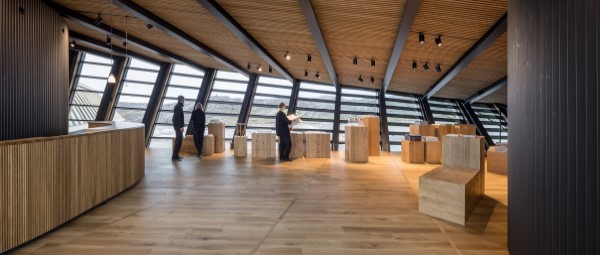 A visitor centre at the icefjord in Ilulissat, Greenland, facilitates the development of the area and Ilulissat as a destination. The centre conveys the spectacular UNESCO-protected nature, its history, and…
Read more