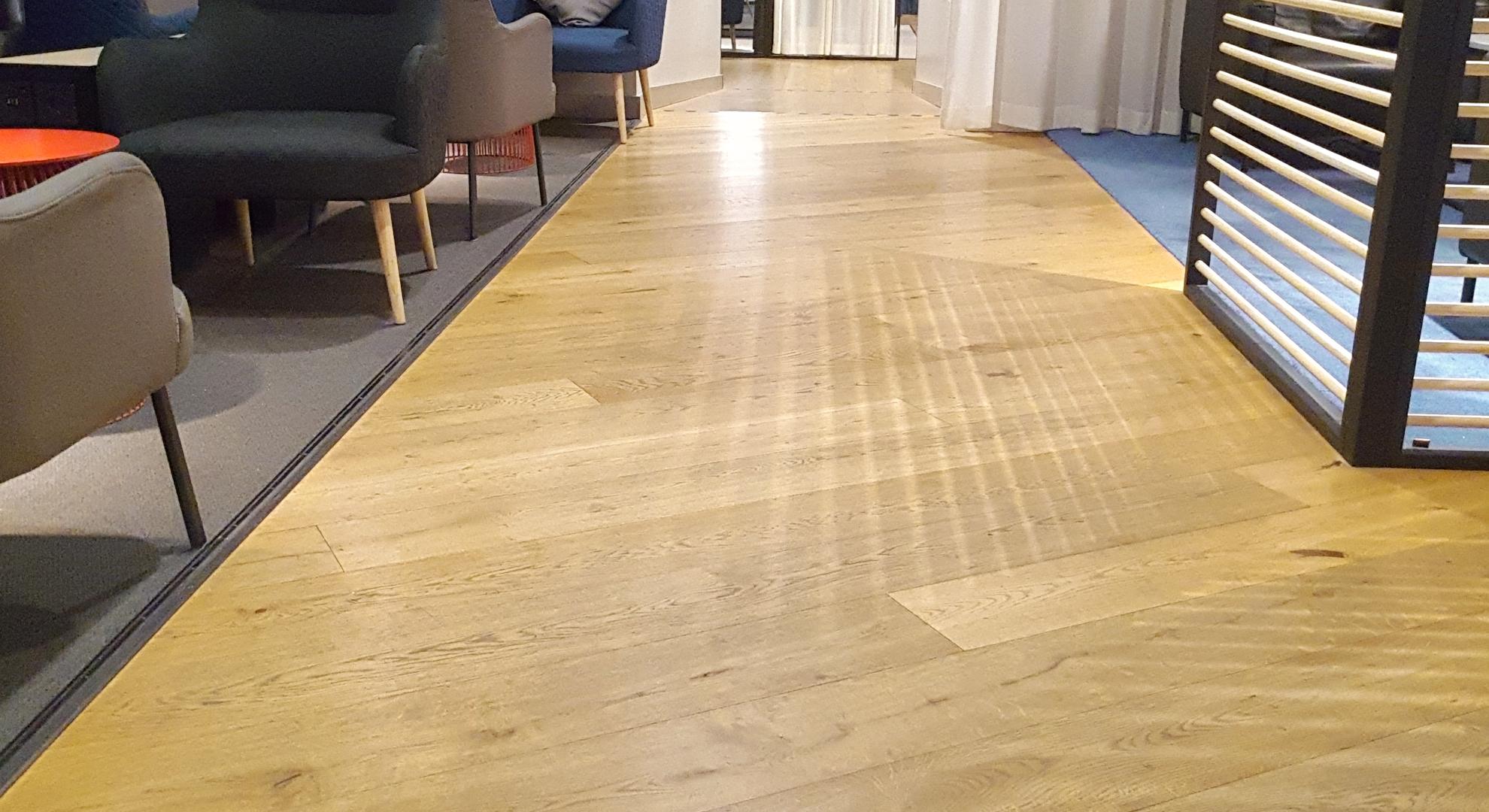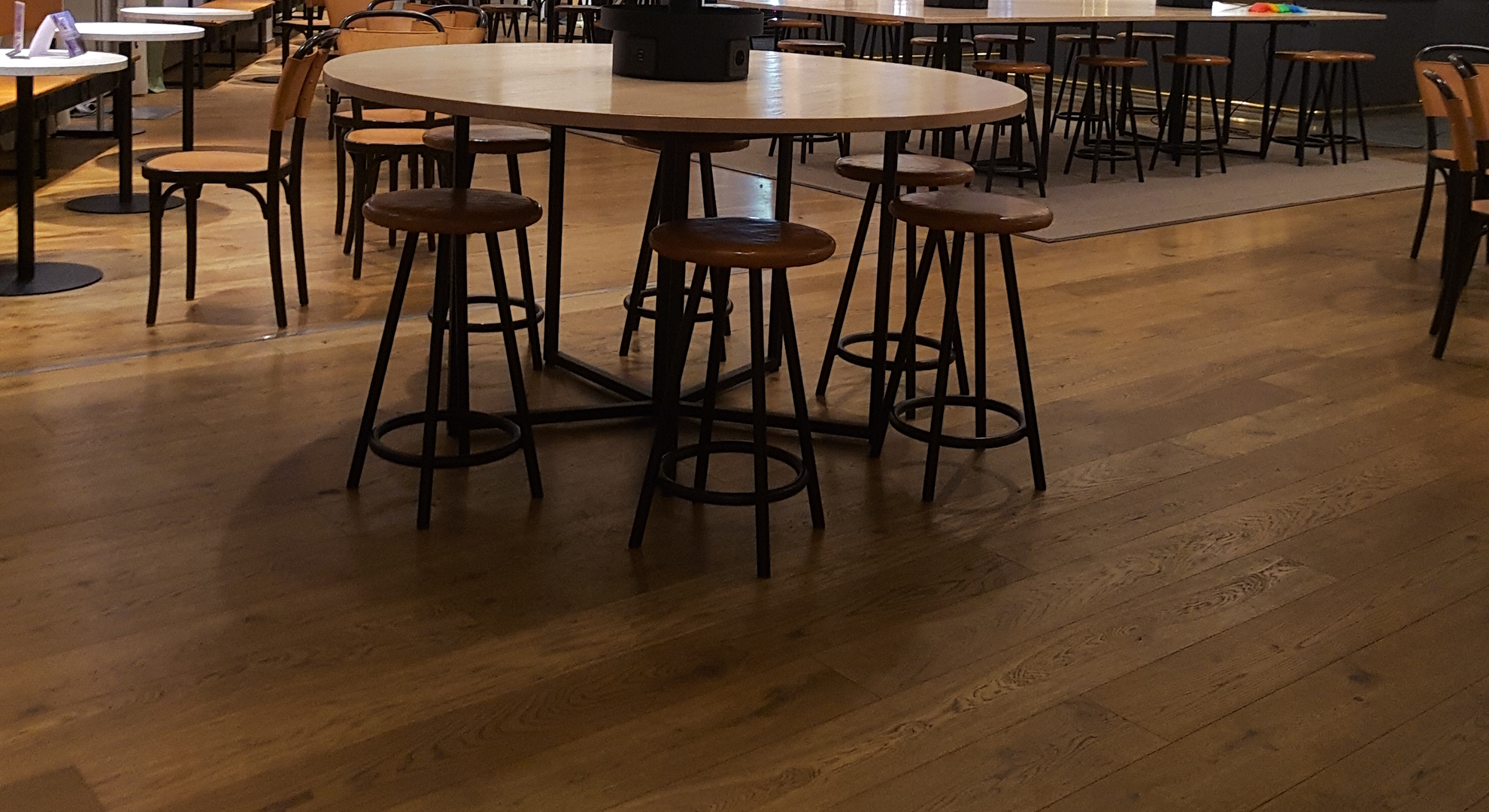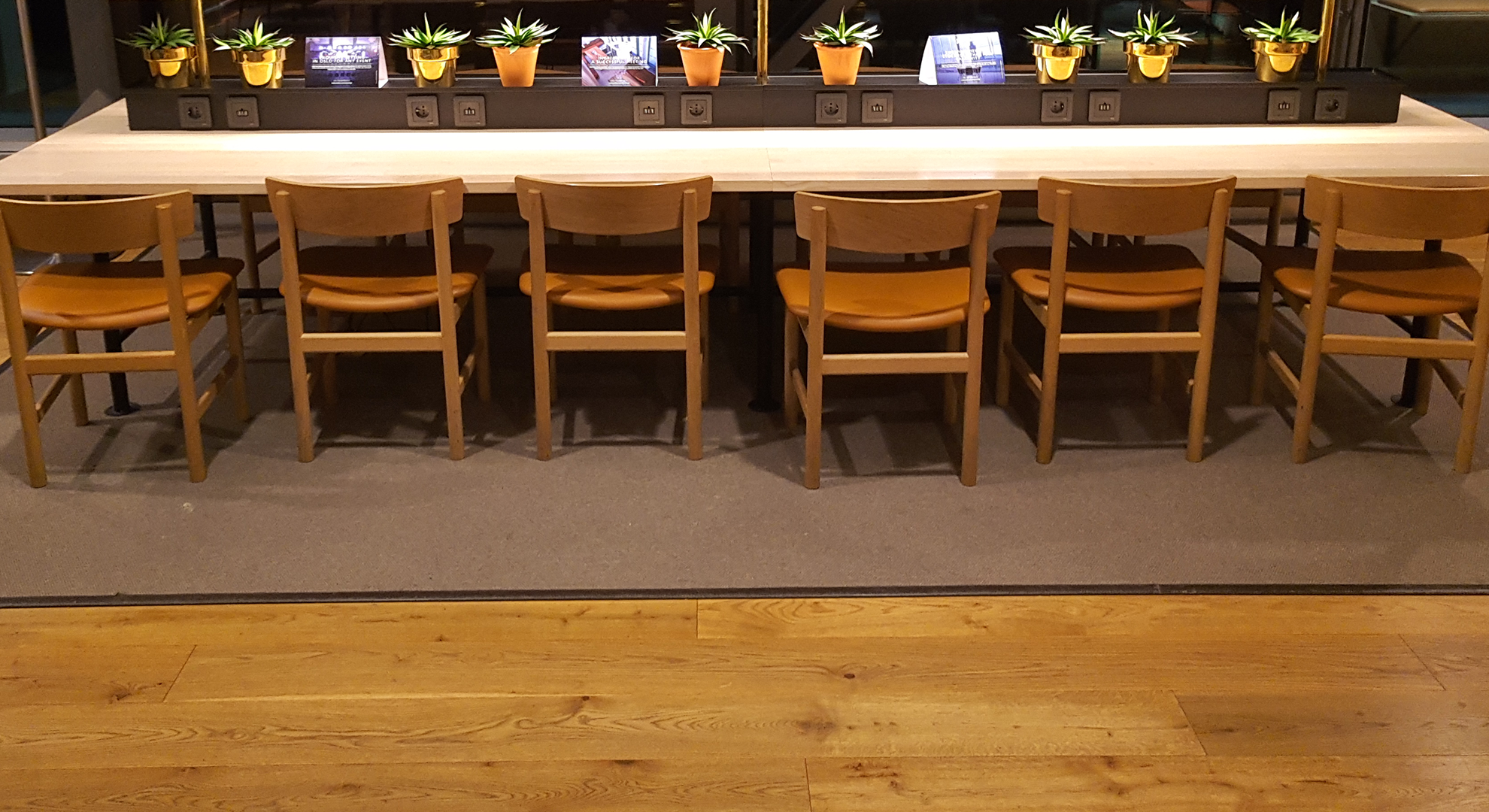 HØRNING Castleplank is an extraordinarily strong, slat-constructed special flooring made of carefully selected materials. Castleplank comes in ash, Douglas fir, oak and smoked oak, untreated, oiled or varnished, and with a 3.5- or 5.5-mm wear layer on a core of multiple layers of solid plywood in the finest birch. Waterproof plywood is available on request. Castleplank is 15 or 20 mm thick and 130-300 mm wide, and lengths are staggered up to 2400 mm. Castleplank comes with tongue and groove on 4 sides and are generally polished and untreated. Further treatment such as varnishing, oiling, brushing and smoking are available on request. Castleplank comes with sharp edges or with micro bevel in the longitudinal direction or in both the longitudinal direction and at the ends.
Types of pattern
Staggered / Fixed lengths
Types of wood
Ash / Douglas fir / Oak / Smoked oak
Grading
Exquisite / Living / Country
Surfaces
Untreated / oiled / varnished / brushed
Width
130 / 180 / 220 / 260 / 300 mm
Profile
Comes with tongue/groove and micro bevel on 4 sides. Sharp edge on request
FSC
Can be supplied on request
NB:The images of wood types are not grading images
Types of wood
Comes in ash, Douglas fir, oak and smoked oak




Gradings
HØRNING Castleplank comes in several gradings, which vary according to type of wood and dimension. Castleplank is made of fresh wood tailored to the dimensions of the plank floors. On the whole, large dimensions will include the most variations, knots, fillings etc.
Wood is a wonderful natural material, so variation vis-à-vis descriptions and photos will always occur. Any samples show only dimension and texture and cannot show the grading. Variations will certainly occur between small samples and actual deliveries.
Exquisite
A consistently very uniform interplay of colour and the wood's texture. Growth-related variations occur. A very few small, healthy knots may occur. A minimum of whirls, small scratches and cross grain and brown core may occur. Another aspect of this grading is that the wider and longer the planks, the greater the occurrence of larger variations, knots etc.
Living
Vibrant appearance with natural interplay of colours and the wood's texture (natural growth rings acceptable). Small, healthy knots acceptable. Scratches in the surface occur rarely. Open knots and large cracks are filled. Mirroring, whirls, insignificant open scratches, insignificant chips or brown core, cross grains and silicon stains may occur, depending on the type of tree. In principal, free of dead knots, chips, ingrown bark, pith etc.
Classic
Consists of equal parts Living and Country gradings – see them.
Country
Very vibrant appearance with all the natural colour variations and textures. Healthy knots are acceptable. Black knots up to approx. 30 mm. Chips acceptable up to approx. 20% of the width. Knots, chips, brown core are acceptable. Filling of knots and cracks occur. Open knots, cracks and fillings may occur.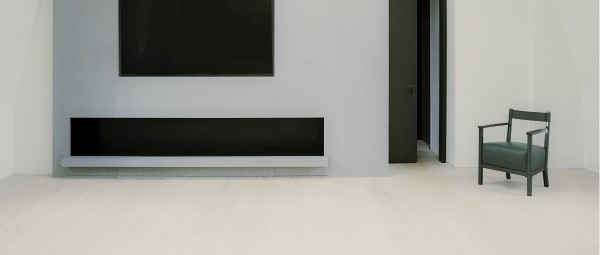 Residential project for a private client, with a unique location in Regents Park, London. The renowned London architects Originate Architects were responsible for the renovation of this 180 m² loft…
Read more