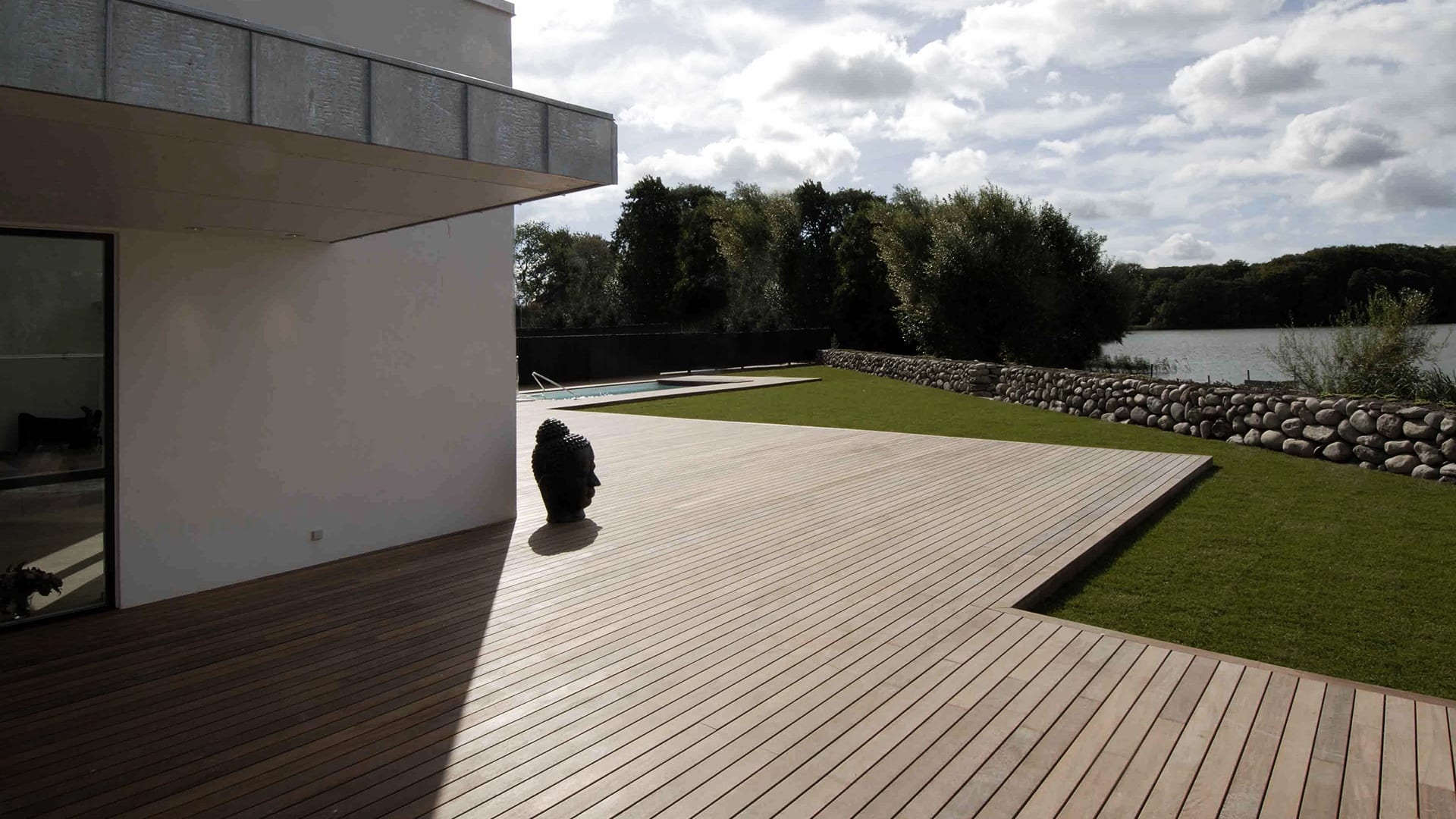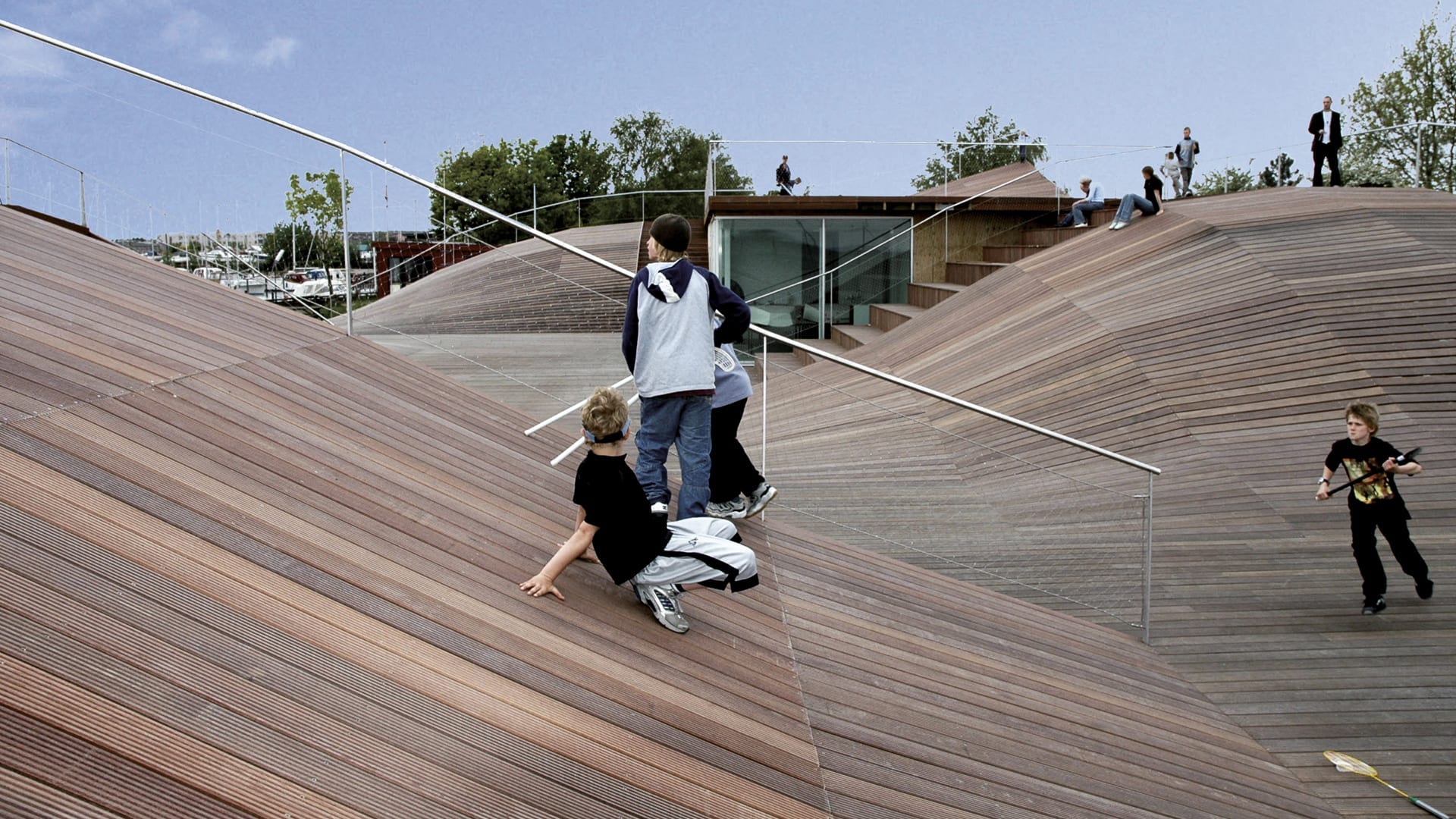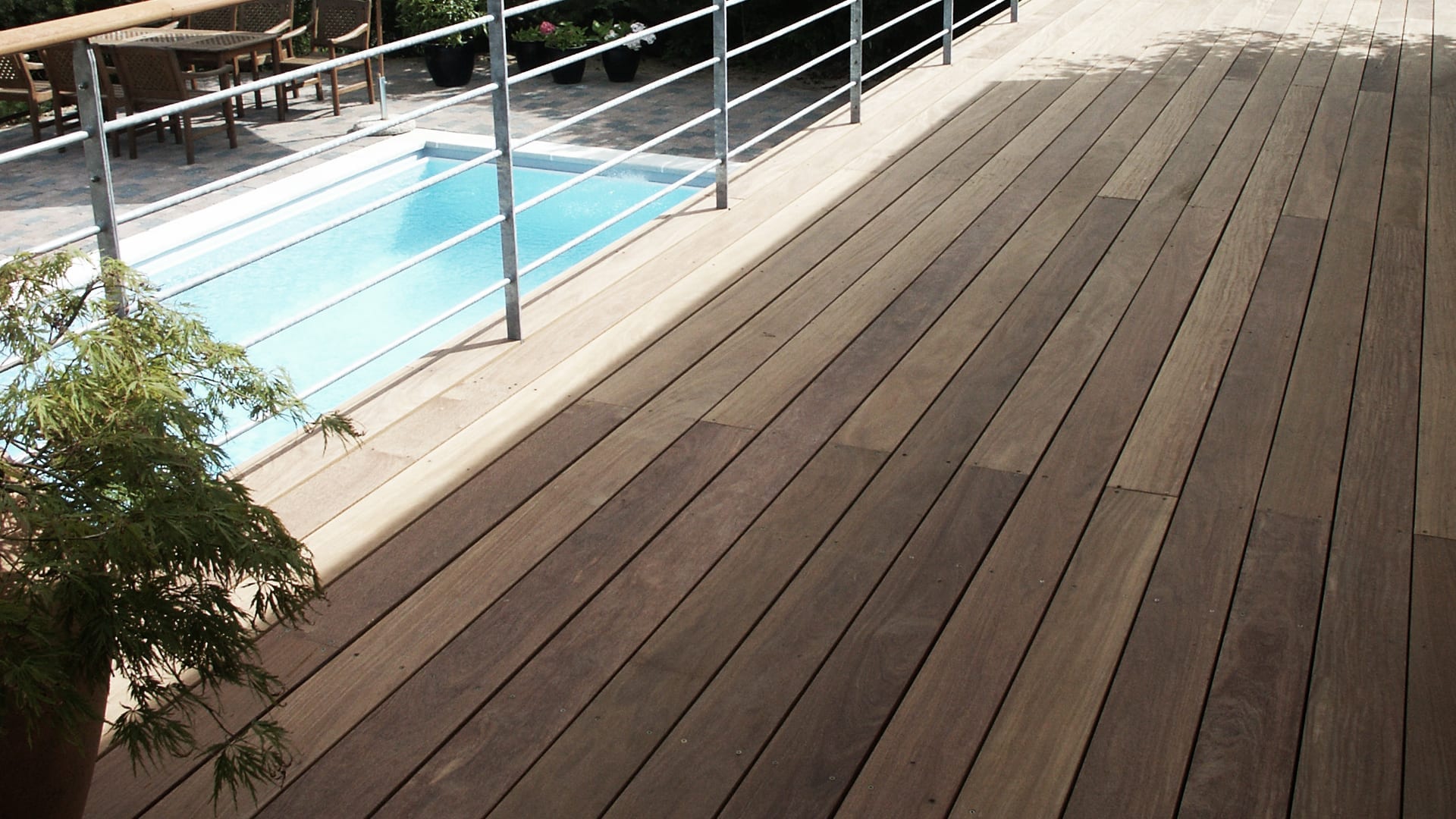 When it comes to outdoor flooring design, HØRNING is also in the driver's seat with products of the highest quality. Woods generally used are ipe, cumaru, jatoba, tali, teak and thermo ash – see at the bottom of the page. What they all have in common is a high level of durability and a long service life of up to 50 years or more.
HØRNING offers various types of high quality terrace planks, either traditionally fitted with screws or with entirely concealed assembly. This assembly solution means that there are no visible screws or fitments, while ensuring optimal drainage of rainwater. Nor is it possible to look down or up between the planks.
HØRNING terrace planks come in many dimensions: generally 20/21 x 120/140/145 mm in staggered lengths.
Types of pattern
Staggered / Fixed lengths
Types of wood
Cumaru / Ipe / Jatoba / Tali / Teak / Thermo ash
Profile
Information upon enquiry
Width
120-145 mm depending on type of wood
Length
Staggered / Varies according to type of wood

NB:The images of wood types are not grading images