Hørning Parket celebrates its 90th anniversary with record profits!
Hørning Parket is celebrating its 90th anniversary in great shape.
The financial statements for 2018 show a record profit before tax, which is more than a doubling compared to the previous year. Increased revenue in Scandinavia is strongly contributing to the good result in a year in which the establishment of a subsidiary in the UK has also been completed.
"A dedicated team effort from all employees in Hørning is a major reason why we are growing significantly in 2018. At the same time, it is incredibly satisfying that in its 90th anniversary year, the company is able to document its solid foundation as a strong partner for our customers worldwide", says Hørning's CEO and co-owner, Peter Vissing.
Hørning specialises in unique solid wood floors for prominent buildings throughout the world and has one of the market's widest assortments. Hørning typically supplies floors for buildings that place particularly high demands on quality and properties, as these buildings often live for generations. Good examples of this are the City Hall in Aarhus, Christiansborg Palace and the airports in Copenhagen, Oslo and Stockholm.
In 2018, new significant buildings abroad such as the National Museum in Oslo, Transport for London, Tommy Hilfiger Europe and Axis in Lund have been added to the reference list. Parallel to this, the projects in Copenhagen Airport have created increased activity in the company.
"We are very conscious to keep our growth under control without compromising our core values, which are based on respect for good craftsmanship and good raw materials. Whether you are a consultant, executor, dealer or builder, you need to feel confident that Hørning delivers solutions and provides the highest quality guidance.
In 2019, we will intensify our efforts on the various environmental certifications the market is increasingly demanding. We are fully aware of our corporate social responsibility and the need to ensure sustainable flooring for future generations.
On our new website, which we launched in the fall of 2018, you will be able to keep abreast of our experiences from recent decades, news and environmental certification", Peter Vissing concludes.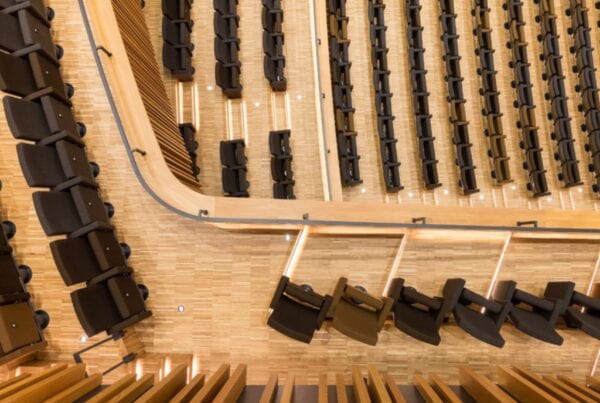 Hørning Parket expands the Solid Line product Hørning Parket performs unique and tailor-made solutions, and has over time built up a broad portfolio, which now welcomes a new dimension within…
Read more